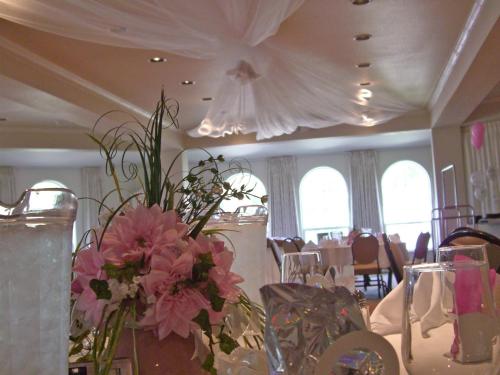 Tamarack Room, Roseberry Room or in the Kerby Gardens, perfect for your special day.
Catering is available on site.
Whether you want to have your reception in the Garden, on the Deck or up in the Tamarack Room overlooking West Mountains, you will have an elegant yet comfortable venue for this grand reception.
We love to help you make this the best day of your life.
Call Tami at (208) 382-5621 # 2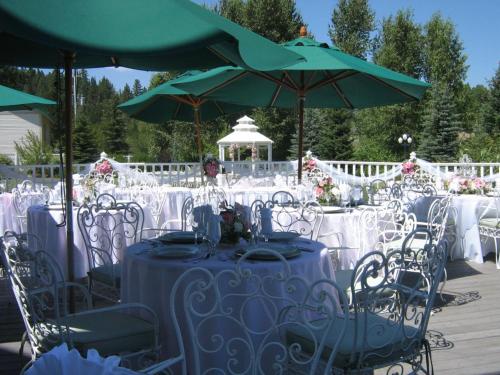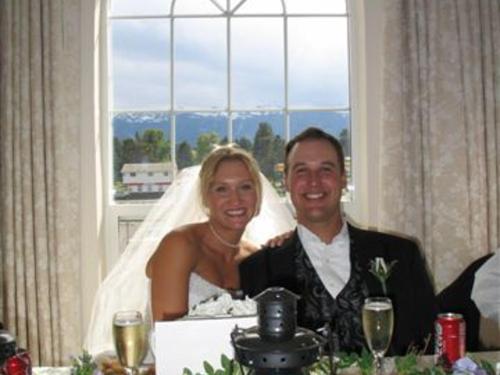 Tamarack Room provides an elegant setting for your reception and guests.
148 guests with dance floor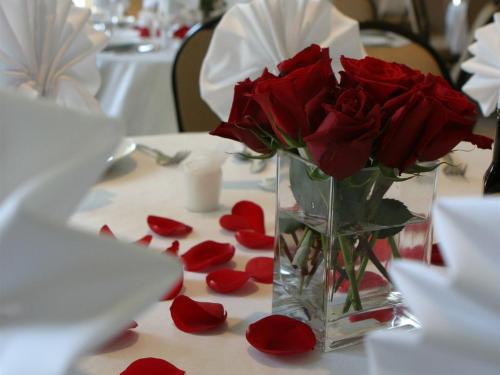 Tables are beautifully set awaiting your guests in the Tamarack Room.
Initmate weddings are followed by a cozy reception in the beautiful Roseberry Room.
Holds up to 30 guests. Catering onsite.