What a way to end the Best Day of Your Life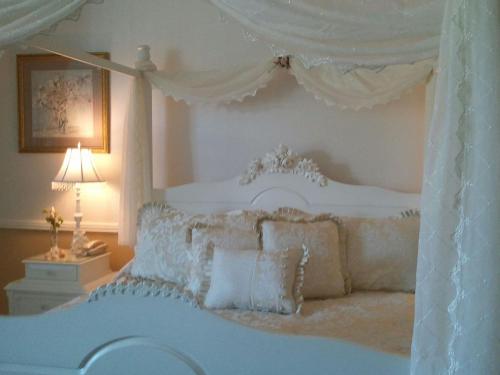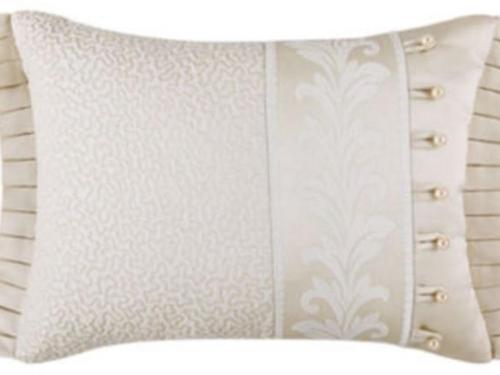 at the top of the Turret
It's been a very special day, one of the best of your lives. Start your new life sleeping as King and Queen at the Ashley Inn. Nothing is better than a Therapy Ultra-Bath for two, Rain Shower for two and then a good night's sleep before your own fireplace.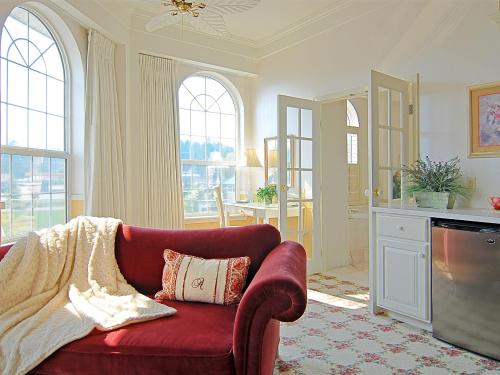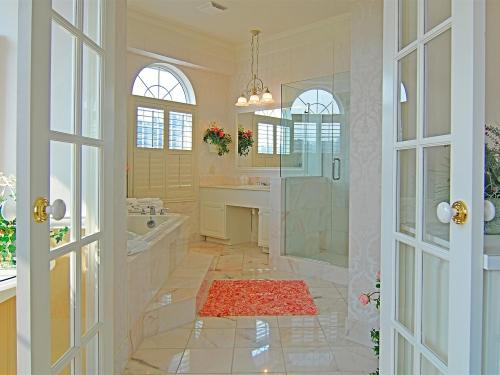 The traverine tile bathroom really is very welcoming. At the foot of the Ultra-Bath Therapy Tub for two you'll find a fireplace and TV with a DVD player.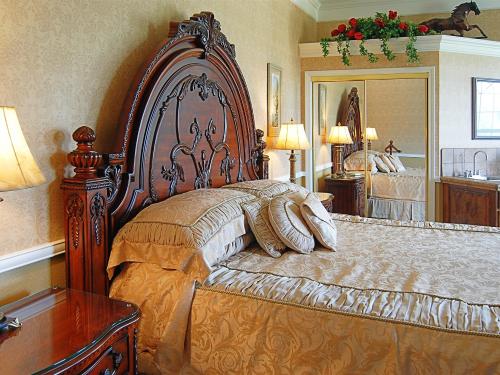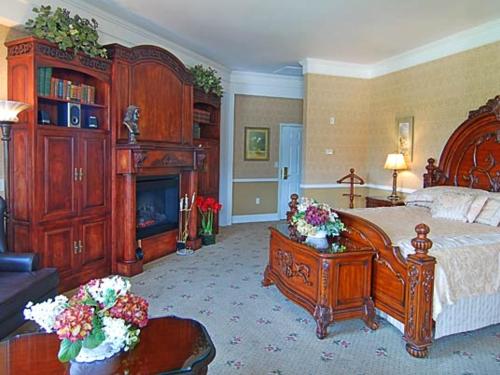 Ashley Suite 307 is our owner's Ashley's favorite suite. You'll find everything you need including a small refrigerator, microwave and sink.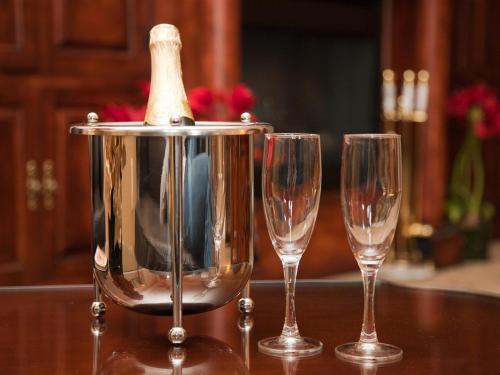 Soothing blues and white trim relax you as soon as you enter your room. In the summer, you may want to open your window and listen to the waterfall outside.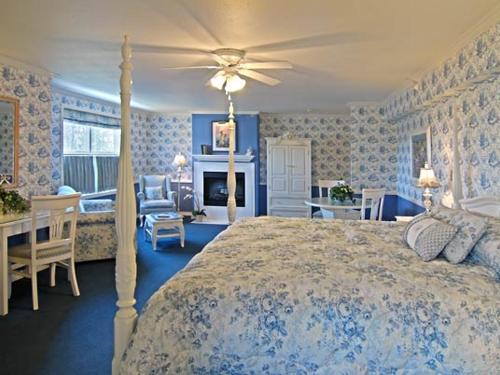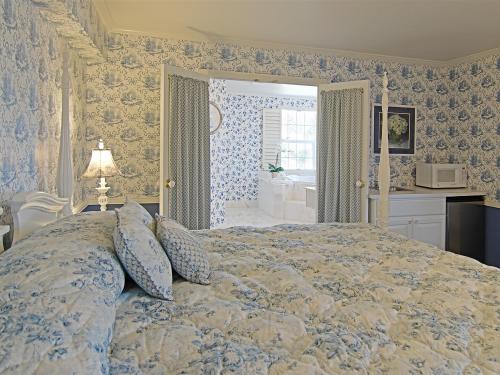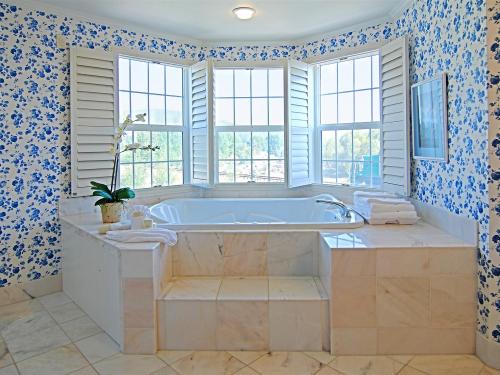 Your marble bathroom gives you an Ultra-Bath Therapy tub for two overlooking the gazebo and Kerby gardens. Chromotherapy brings different colors into your bathwater to make it more enjoyable. Don't don't the Rain Shower for two, also.
On a budget, try our wonderful Turret Suites or Bay Suites