Always Something Fun to Do in Cascade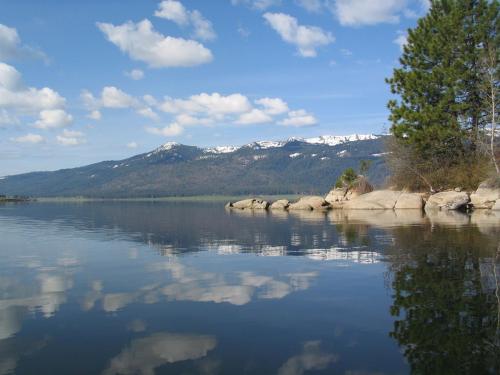 FREE USE OF OUR KAYAKS, SUP AND CANOES on flatwater of Payette River
Zip lining or Mountain Biking off the lift at Tamarack
Whitewater rafting with Cascade Raft Co.
Hiking, strolling or bring your bikes on our bike paths.
Trail riding on rented ATVs
Rent a jet ski, speed boat or even a pontoon boat.
What Floats Your Boat?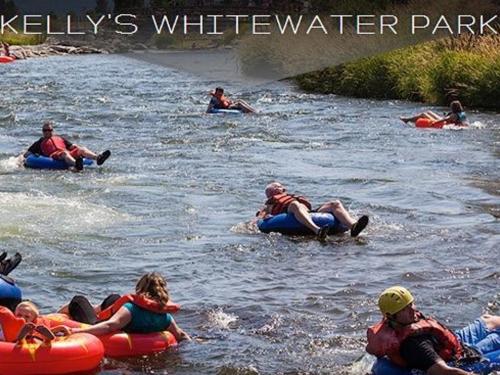 Tubing Kelly's Whitewater
Kelly's Whitewater park is open and free to everyone. Rent a tube or if you are adventurous, a kayak and float down the river through the whitewater park.
Play a round of affordable golf, beside Lake Cascade. There are also many beautiful golf courses within 45 min of Cascade if you want more of a challenge.
A Beach Party in Cascade?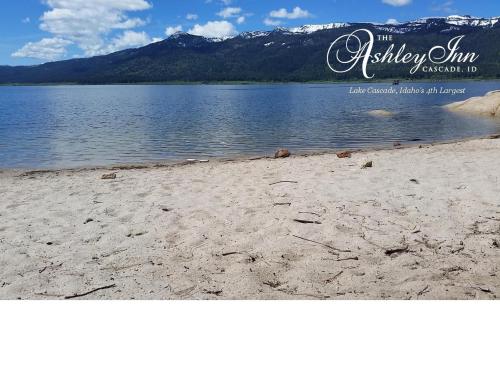 Enjoying Lake Cascade
Fishing in Lake Cascade or off the bridge of the Payette River would be fun for your family also.
Rent a fishing boat and spend the day out on Lake Cascade.
Ride the Trails on your bike or theirs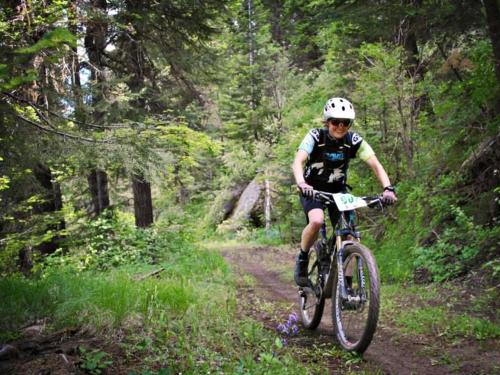 Bike Riding the Trails
"Summer is packed with unlimited opportunities for fishing, swimming, boating, water skiing, sailing, windsurfing, canoeing, picnicking, horseback riding, hiking and mountain biking. See some of the popular summer activites here." says Cascade Chamber of Commerce.
Jug Mountain Ranch
Tamarack Idaho
Free Kayak, Canoe or SUP use as a Guest at the Ashley Inn?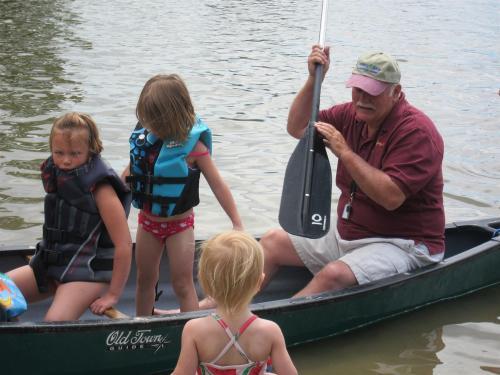 YES, IT'S TRUE FREE KAYAK AND CANOE USE
Guests at Water's Edge RV Park and Ashley Inn are welcome to use our Kayaks and Canoes on the peaceful portion of the Payette River, free as our guests.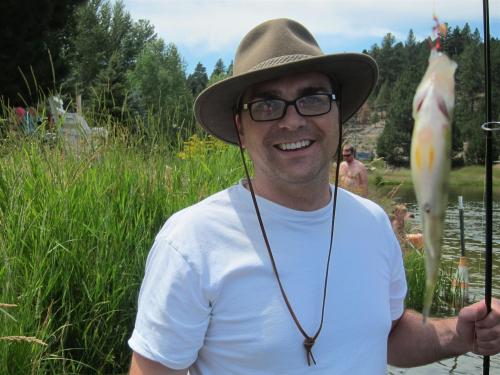 FISHING
Lake Cascade or the Payette River
Both are close to the Ashley Inn
Wonderful CROWN POINT PATHWAY follows Lake Cascade on a level path.
It actually used to be the old railroad path. Easy walking, jogging, horseback riding or bicycling.
No motorized vehicles allowed, so that everyone has a peaceful walk.
Soak in the Natural Hot Springs in the middle of the Pristine Forest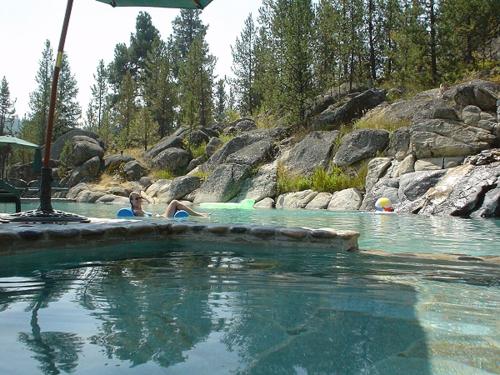 Come in for a relaxing experience in the alkaline, mineral-rich waters
in a naturally beautiful setting
Open Noon - 9 PM Closed Tues.
$8 Adults $6 Kids (11 & under) Cash only 208-890-8730
Hwy 55 North from Inn to Davis Creek Rd (just before Donnelly), turn right, to Gold Fork Rd, turn right and follow Blue & White signs. 7 mi. of dirt road...but keep on going...it's worth it!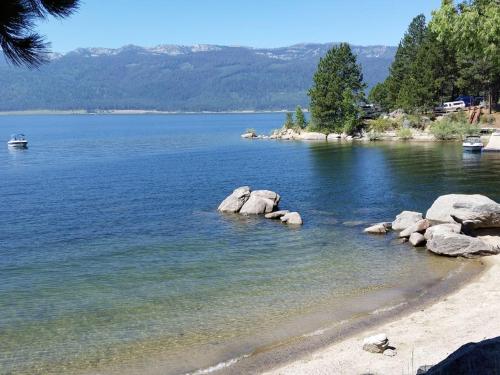 Easy, Quiet and Peaceful
Wonderful CROWN POINT PATHWAY follows Lake Cascade on a level path.
Crown Point Rail-Trail is a 10 mile out and back trail located near Cascade, Idaho. The trail is good for all skill levels and primarily used for walking and mountain biking. Dogs are also able to use this trail but must be kept on leash.
It actually used to be the old railroad path. Easy walking, jogging, horseback riding or bicycling.
No motorized vehicles allowed, so that everyone has a peaceful walk.
Ospreys, Bald Eagles, Fox and Deer are common sights on the Crown Point Path.
The Strand is another wonderful trail reaching from bridge to bridge along the Payette River and includes Kelly's Whitewater Park.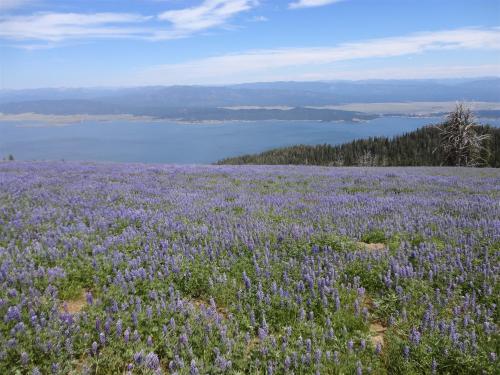 ATV
If you and your family are out for adventure, bring up your ATV's and explore through the rough trails and roads up West Mountain or Warm Lake Road.
Great views and stories to tell your friends.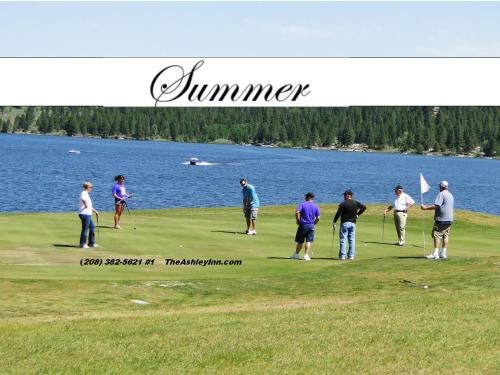 Golf along Lake Cascade
Call for Tee Times (208) 382-4653
Golfers have some excellent choices in the area. Cascade Golf Course has a challenging 9-hole golf course and restaurant overlooking Lake Cascade with magnificent scenic views of the surrounding mountains. Even though this is a 9-hole course there are four sets of tees set up to play 18 holes with a different approach to the green on each round.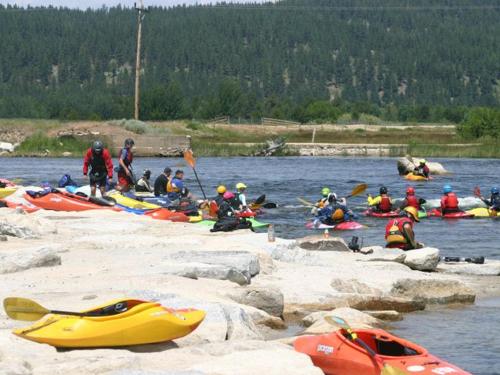 Article in Sunset Magazine 2011
Why go in summer: Because Idaho's first whitewater park is open for business.
Water world: Most people buzz through Cascade on their way to McCall, but insiders know to stick around for the incredible lakes, rivers, and hot springs.
Take a stroll in town: The Crown Point Railroad Grade Trail (parksandrecreation.idaho.gov) winds almost 3 miles along Lake Cascade.
Or a float: Paddle sports are king here, but for a lazier float, rent an inner tube at River Gear and glide the 2½ miles from North Bridge to South Bridge.
Night life: The Roxy Theatre (114 S. Main St.; theroxyidaho.com) is now restored to its 1939 glory, when it was one of the most advanced movie theaters in the Northwest.
Reason to come back: The annual Valley County Fair & Rodeo (Week of 1st Sat in Aug; admission Free: Rodeo $), where last year, a huckleberry-raspberry pie from 86-year old local baking legend Mrs. G auctioned off for $6,300.
River wild: The 3½-acre Kelly's Whitewater Park has 5 sets of rapids that stir up this otherwise quiet stretch of the Payette River--and it's all free to the public. People tackle them in kayaks, rafts, and tubes, and newbies should stick to the easier west-side rapids. Open through Sep 5; kellyswhitewaterpark.com; equipment rentals at River Gear (762 S. Main St.; 208/382-6580).
A serious soak: With 6 cascading pools filled with mineral-rich spring water ranging from warm to very hot, and ringed by mountains, Gold Fork Hot Springs requires an afternoon to do right. $8; 1026 Gold Fork Rd. in Donnelly, 6 miles from State 55; 208/890-8730