Kelly's Whitewater Park a Free Water Park in Cascade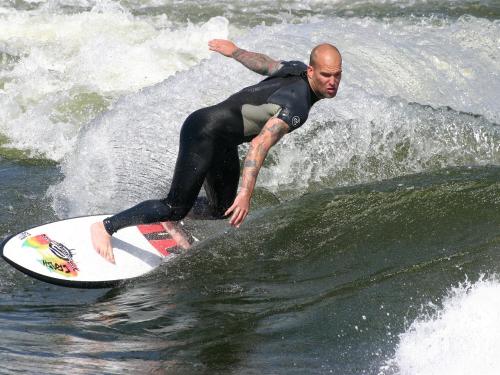 It's free and fun....Kayakers, surfers, tubers, paddle boarders, and canoeists of all ages can enjoy the whitewater features in the park. In addition visit the KWP welcome center, gallery and its cultural exhibits, stroll along the 2.5 mile river trail, or view the action in the river from the 3.4 acres of beautifully landscaped grounds or walk across the bridge to the island to relax by the river
Great to just grab a sandwich at Subway and enjoy your picnic watching the activities on the water.
You won't even get wet!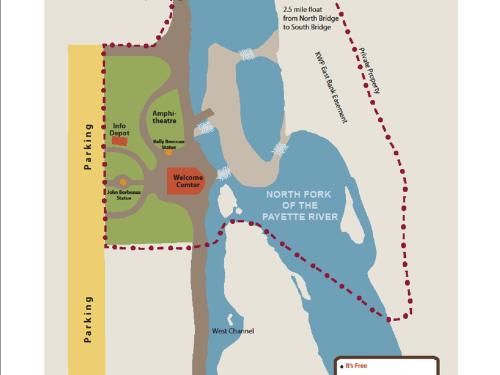 Abbey's first Stand Up Paddleboard lesson...come try it yourself. You can rent paddleboard, tubes and kayaks to play at Kelly's Whitewater Park in Cascade, Idaho.
Thanks to Dwight Jividen of Cascade Lake Realty for giving us a copy of the map he created. He knows the area and is involved in the communtiy.