Want To Go Horseback Riding?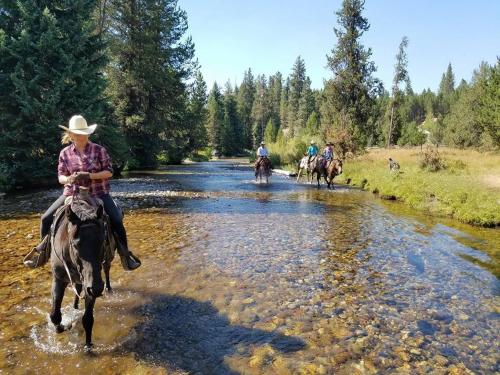 "Up here at the 4d ranch we strongly focus on the topic of riding and on offering you a unique riding experience. Whether you have been riding all of your life time, or always wanted to, but never actually tried, your stay at our ranch will be one of the most memorable riding experiences and ranch vacations you could imagine."
(208) 989-5851
"Tell them Ashley Inn sent you"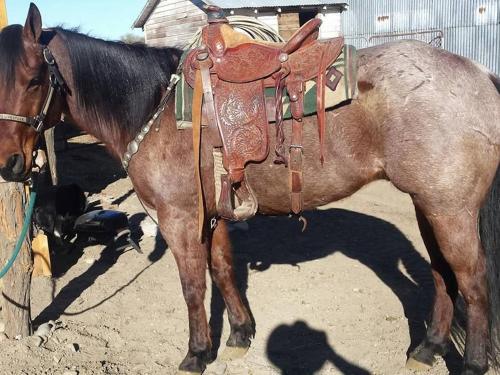 " We have a herd of more than 40 horses, most of them quarter horses available to suit your level of riding experience. Whether you are trying horseback riding for the first time or are a skilled horseman or woman - you will be matched up with a horse according to the level of your ability."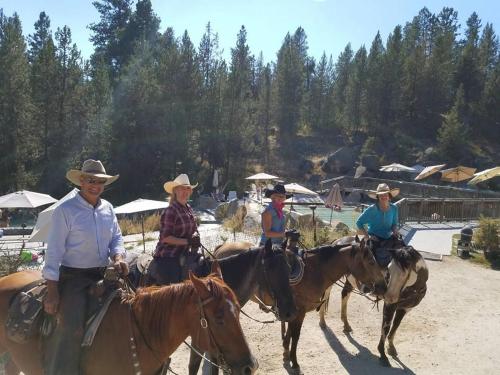 Did they really ride their horses all the way to Gold Fork Hot Springs? What an adventure.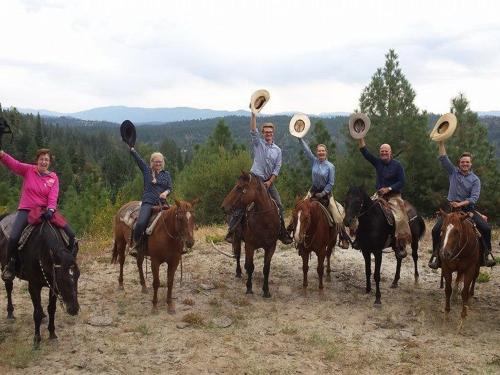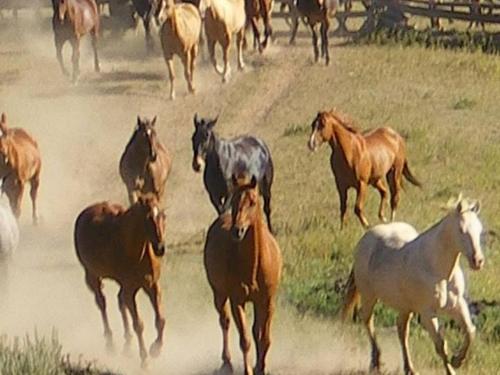 If you like to explore the many different trails around the ranch you may choose to take a morning ride (for an hour or two), and come back to the ranch for lunch and starting again in the afternoon for another half day ride. If you want to see more of the surrounding we can pack some snacks and a picnic lunch for an all day excursion through thousands of acres of one of the most beautiful landscape you will ever see.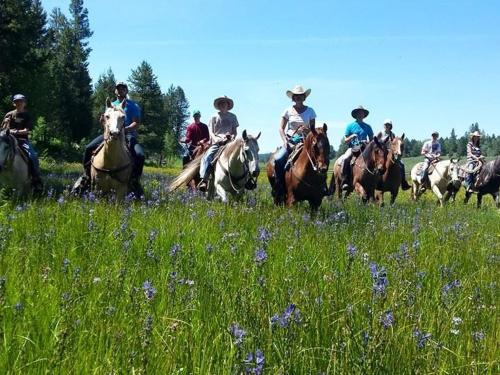 Find yourself riding directly through the forest and climbing up a mountain to enjoy the breathtaking view on the top, trot trough a blooming meadow, enjoy some cooling on a hot summer day while crossing the lakes on the back of your horse or experience the work with the cattle and herd the longhorns to new pasture. Each ride will be an experience in itself and offers wonderful photographic opportunities.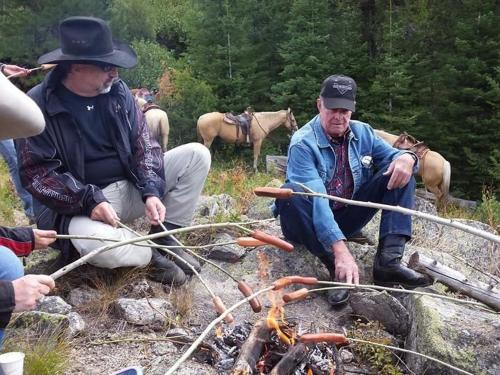 We are aware of the fact, that there is nothing more boring than riding nose-to-tail. Which is why we group you by your level of riding. Guided one and two trail rides are usually for all levels of riding experience however some of our trails and longer trips are for more experienced riders. Therefore riding beginners can learn the basics in our outdoor riding arena before heading out.