Spring Fun: Black Pine Deer Farm, just S of McCall, Idaho
Spring is the perfect time to come visit. "We recommend touring the Black Pine Deer Farm to our guests who have time to go there. Don't forget your camera, because you'll have incredible opportunities for unique pictures.
The kids will never forget seeing the fawn that was less than a day old.
This wonderful farm is located just south of McCall, only about 20 min. from the Inn."
— The Ashley Inn.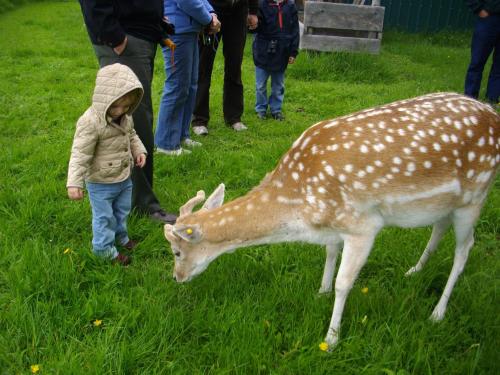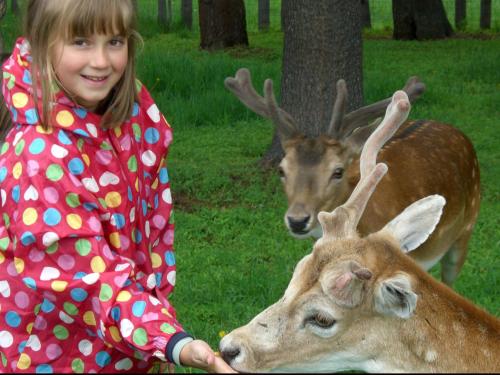 The Phelps Family, owners of the Deer Farm, were so kind to us. They treated the kids to an adventure that they'll never forget. The deer are quiet, shy and yet some were curious about us and let us feed them.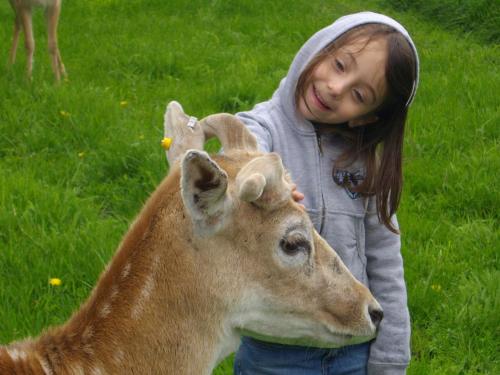 Schedule your tour at least 1 day in advance. Donations are appreciated.
Contact: Wilmina Phelps Email: ivanwil@cwomc.com (208) 325-8886
Address: 13508 Farm to Market Rd., McCall, Idaho, 83638
They raise the deer and sell the meat
Our farm raises European Fallow Deer for their venison hides and antlers. We sell different meat cuts by the pound to restaurants stores and the Public. Our meat is naturally grown high quality hormone & antibiotic free with no wild or gamey taste. We give tours (mid-May-Sept.) Please call ahead for an appointment. We also sell our venison at the McCall Farmer's market mid June-Mid October.