Remington's at the Chief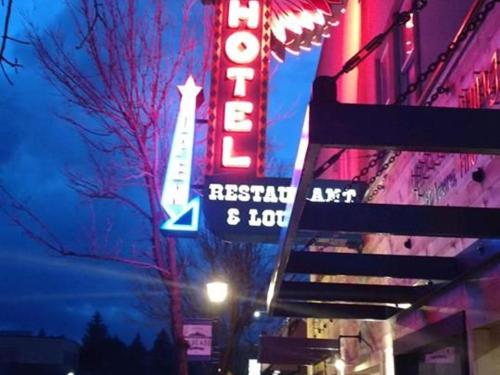 "The staff was amazing! Lots of smiles...very helpful and great food!" This is the review from people in Cascade.
Call for Reservation: (208) 382-8700
Just opened in May 2017.
Larry and Carrell Morton have had a dream for Cascade and have finally been able to fulfill that dream.
Remington's was named after their favorite hunting dog, long ago.
The Chief building is 75 years old and has now been completely remodeled to house Remington's.
Steaks, Pastas, Fish and Chicken will be prepared for you to enjoy.
Carrell is a professional pastry chef. Come taste her confectionaries.
Enjoy the unique artwork. Juicy Steak topped with a special sauce served with tender Shrimp....Menu always changes...